Thank you!
A sincere thank you for your ongoing support at our training events throughout 2017. From Defensive days to Track Day's, we have had a busy 12 months. From younger drivers just starting out and trying to improve their safety on the roads to many regulars striving to improve their lap times. Hopefully we will see many of you back in 2018 and look forward to helping you achieve your goals.
New for 2018
Master Class is back!
Next year we will visit Morgan Park for another two day course. Exact details are still to be confirmed however it may include a Tarmac Rally navigation module. Set aside 25th - 26th August.
T4 - Tour & Track Targa Tasmania
Anyone ever contemplated driving the magnificent roads of Tasmania on a closed road following Targa Tasmania....? We have the answer! Following on from this years highly successful event, join us as we head down to take on Targa Tasmania in our specially prepared Supercharged V6 Lotus Exige. We're not asking you to compete but join the field in the Touring Section leading the competition field with the aid and guidance of our own appointed tour guide. Plus follow this up with a Track Day at Barskerville Raceway in Hobart, one of the countries best and most demanding short courses. Dates will be from 15th April - 23rd April so if this has grabbed your attention, set the dates aside, grab a partner to join you. Further details can be found HERE.
Race Gear
We are now stockists of Arai, RJays and THH safety equipment. So if you are in the market for a new helmet, driving suit, gloves or boots why not give us a try and we can deliver the gear to you at the track.

Check out what's in store
Regular Events
Of course we will be maintaining our regular array of Track events at QLD Raceway, Morgan Park and Lakeside plus we continually run Defensive Driving Courses, Skid Pan events and the Lotus and Radical Race Experiences.
Hopefully we will see many of your smiling faces back in 2018 which promises to be another huge year. All the best to you and your family for Christmas and have a great New Year!
Paul Stokell

Last Minute Gift Ideas? How about 10% off all Gift Vouchers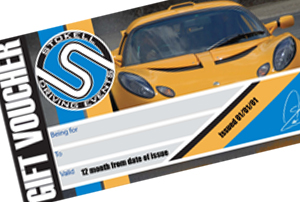 How about a gift Voucher from Driving Events - Choose from Defensive Driving Courses, Lotus Race Experiences, Radical Race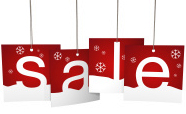 Experiences, Track Days, Skid Pan or maybe some private 1 to 1 Coaching. Avail until 12pm 24th Dec.

Click here to buy online

2018 Calendar
Our event calendar for 2018 is now up with more dates to be confirmed soon!

Check it out here

Christmas Hours
Driving Events will be officially closed from 18th December 2017 to the 8th January 2018. However gift vouchers can be processed right up to Christmas Eve.