Thank you!
2021 has presented its challenges. Lockdowns, border restrictions and even the odd extreme weather event tested everyones resilience, but through it all your ongoing support of our events has been amazing, so sincerly; thank you... Im sure 2022 will also present it's challenges but we will again offer both road, performance and track drivers ongoing opportunities to have fun, learn and simply enjoy their pride and joy. Have a safe Christmas / New Year and look for to seeing you back in - 2022!

Feature Events in 2022
T4 - Tour & Track Targa Tasmania
This event has gone from strength to strength and the 30th Anniversary addition looks like being the biggest ever! More kms of closed & new road sections promise absolute driving nirvana. So if you have ever contemplated driving in Targa Tasmania.... this is the year to do it! Once again we will lead the tour in our specially prepared Supercharged V6 Lotus Exige. We're not asking you to compete, but join the field in the Touring Section leading the competition field with the aid and guidance of our own appointed tour guides. Plus follow this up with a Track Day at Baskerville Raceway in Hobart, one of the countries best and most demanding short courses. Dates will be from 24th April to the 2nd May 2022 so if this has grabbed your attention, set the dates aside, grab a partner to join you and book in now. Further details can be found HERE... But be quick only 4 places remain!
Tour Targa Great Barrier Reef
This event continues to grow so we plan to conduct another tour to take in some of QLD's finest roads. The community of Cairns is very supportive of this event even going to the trouble of shutting 3 of the major highways so we can enjoy our cars to their full potential. Details will be posted online soon! 2nd - 4th September 2022


If this years series was anything to go by 2022 will be action packed. Our first ever competitive series finished with two protagonists on equal points! However a countback determined the eventual winner with Sadrick Lim in the mighty MINI proving that winning this series has nothing to do with outright horsepower! Once again our good friends at Yokohama have committed to 2022 so stay tuned for more details and prizes. See calendar for dates.
Tarmac Short Course Challenge

Our ever popular DTC Tarmac Short Course Challenge at Lakeside will continue in 2022. This is a great way to safely and inexpensively enjoy your car in gymkhana style events. Also a great way to inniciate younger drivers into more advanced driving without the pressure of competition. No special car or driver requirements. Any licenced driver eligible.
Track Test & Train Days
Days set aside at QR National Circuit, Morgan Park & Lakeside to offer a more exclusive, low density testing days tailored around race car tuning & high performance dedicated coaching plus video data analysis.
Regular Events
Of course we will be maintaining our regular array of Track events at QLD Raceway, Morgan Park and Lakeside plus we continually run Defensive Driving Courses, Skid Pan events and the Lotus and Radical Race Experiences.
Hopefully we will see many of your smiling faces back in 2022 which promises to be another huge year. All the best to you and your family for Christmas and have a great New Year!
New for 2022
Now available for driver coaching or hire for corporate events - our Motum VR Simulator

Coming soon - Motum Full Motion VR Simulator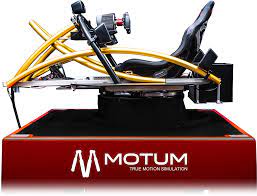 Last Minute Gift Ideas? Grab a Gift Voucher!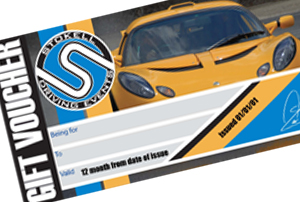 How about a gift Voucher from Driving Events - Choose from Defensive Driving Courses, Lotus Race Experiences, Radical Race Experiences, Track Days, Skid Pan or maybe some private 1 to 1 Coaching. Currently printing and emailed directy to your inbox right up to Christmas eve!

Click here to buy online

2022 Calendar

Our event calendar for 2022 is now up with more dates to be confirmed soon!

Check it out here

Christmas Hours
Driving Events will be officially closed from 23rd December 2021 to the 10th January 2022. We will however be keeping an eye on emails so feel free to get in touch should something urgent pop up over this time. Gift vouchers will be processed right up to Christmas Eve!