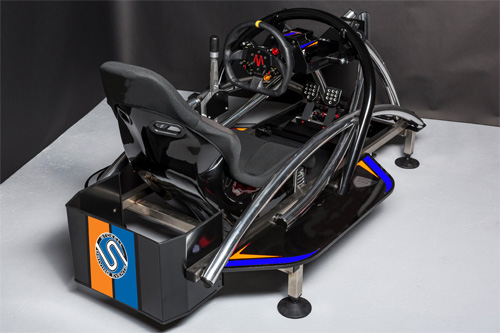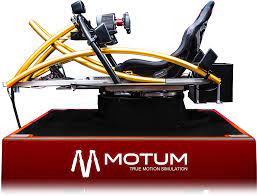 Whether it is for a major corporate launch, conference, trade show or you just want to celebrate a birthday with a difference, Driving Events Simulator hire can add excitement, a challenge and some good healthy competition.
We use state of the art Motum simulators providing the latest in sim technology.
Motum Simulators
The Motum simulator is an Australian designed and built simulator platform with an all steel frame, a racing seat and Fanatec hardwear. Coupled with VR and you have an immersive experience that will have you believing it's the "real thing". Operating system – PC.
Features:
Easy Access
Adjustable Driving Position
Transportable
Software titles available include iRacing, rFactor2, Asetto Corsa, Project Cars & Forza Horizon.
Simulator Hire
Available for delivery throughout SE Queensland. (Delivery fees may apply depending on location)
PC Based Cost: $450.00 per simulator, per day
Optional VR headset hire $55.00 per day
On site operator (if required) $330.00 per day
Corporate branding available (POA)
Coming soon!
Motum motion simulation. Available as a driver training tool or just the ultimate simulated driving sensation.
Click here to download the Motum Booking Form