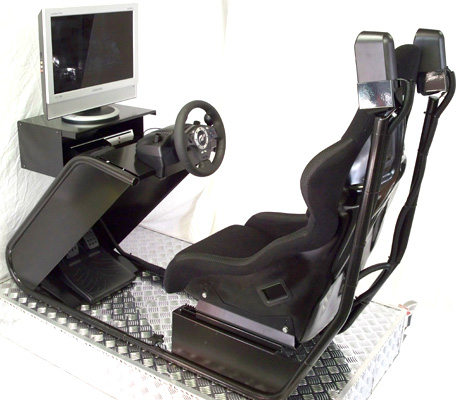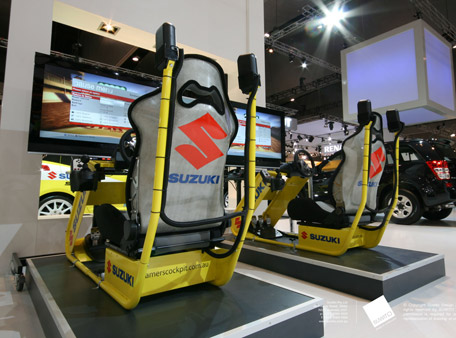 Whether it is for a major corporate launch or you just want to celebrate a birthday with a difference, Gamers Cockpit Simulator hire can add excitement, a challenge and some good healthy competition.
Gamers Cockpit - the ultimate driving simulator.
The Gamers Cockpit is an Australian designed and built simulator platform with an all steel frame, a racing seat and Logitech sound system. Operating system – PC.
Features:
Easy Access
Adjustable Driving Position
Link up to 2 Simulators
Transportable
Choice of V8 Supercars 3 or GTR-2 (Sports Car Racing), Dirt2 (Rally game), others by arrangement
Simulator Hire
Hire between 1 and 2.
Available for delivery throughout SE Queensland. (Delivery fees may apply)
PC Based Cost: $375.00 per simulator, per day
On site operator (if required) $250.00 per day.
Corporate branding available (POA)