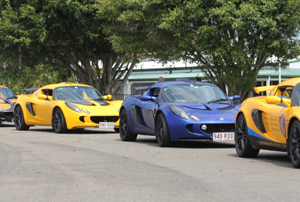 Looking for something unique to inspire and motivate the troops at your next Corporate Event?
Driving Events can offer a multitude of options starting from as little as $50/head all of which can be customised to suit your individual requirements.
Let Driving Events tailor a package to suit your needs!
Click here to make an obligation free enquiry
Lotus Driving Experience
This is the ultimate driving experience. Take a mixture of 4 Lotus Elise' plus 2 Lotus Exige' add 4 driving simulators and a "Special Hot Lap Super Car" and you have the ingredients to truly inspire! Lotus build some of the best performing cars in the world.
This is your chance to offer a pure driving experience totally unique in Australia.
Typical days involve some basic on track driver training teaching high performance driving elements such as vehicle balance, threshold braking, corner lines & car control. A challenging Motorkhana course will provide a "competition" aspect to the day. High speed lapping behind a pace car will be followed by the Ultimate Hot Laps in anything from a Porsche Cup Car to an Exotic British built Ginetta G50 GT Car. Action packed, fully catered and totally customisable.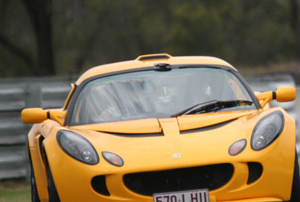 Options:
Add your logos to vehicle livery
Create a DVD of the whole day or just offer in car footage.
Combine a corporate Kart Challenge to add a competition. Race your work colleagues in "Real Rotax Karts". Your chance to beat the boss!
Add a team building Pit Stop Challenge
Add "your ideas"
Skid Pan Training
Offer your next group a gift that is educational, exciting and quite possibly life saving! Driving Lotus Exige and standard sedan vehicles, your staff or clients will be instructed on what to do in the event of a skid and then put to the test in a hands on driving experience conducted on a diesel skid pan. They will learn all aspects of car control and come away from the day with some skills that might one day save their life! Add a couple of simulators into the mix for some off track fun and you have quite a day. Suitable for smaller groups.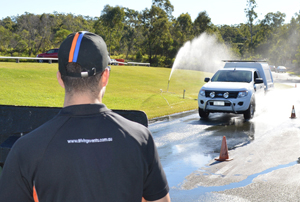 Skid Pan / Motorkhana Challenge
As above but with the added excitement of putting the skid pan skills to the test in some fun timed motorkhana's (courses mapped out with safety cones designed as a test of driving skills).
Hot Laps
Give them an experience that will keep them talking for months. Hot Lap rides in our Lotus Exige, EVO X or Ginetta sports cars offers a thrilling, unique experience. Two cars battle it out for supremacy in a match race designed to give your "passengers" an appreciation of what race driving is all about.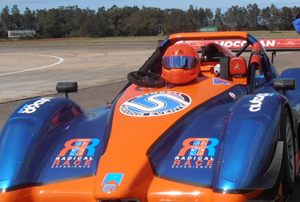 Radical Driving Experience