At Driving Events we see over 2500 drivers a year (both young and old). Some are reluctant, some are encouraged by their parents and we even see some that are compelled to come by our justice courts. The one thing most of these drivers have in common – by the time they leave they've had a ball, learned heaps and wonder why on earth every driver doesn't have to compulsorily do this course! After all the only compulsory driver training is how to pass your licence test.
Experience better driving with our
BRISBANE DEFENSIVE DRIVING COURSE
$299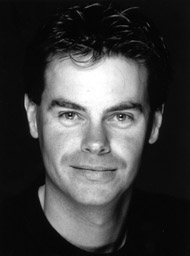 Paul Stokell (Director) "Although I have been a professional racing driver for much of my life, these days my passion is directed towards educating drivers and in particular younger drivers, many of which I feel aren't properly prepared for the many pitfall's that driving life will throw at them. The current education system focuses way too hard on passing their licence test rather than teaching them how to drive.
One thing motorsport competition teaches you is the risks involved and once you have driven competitively you have a far greater respect for the dangers we face on the road in normal day to day life! To be honest I feel safer on a race track than driving to work everyday. At least we are all heading in the one direction and have been tested both mentally and physically. When was the last time you had a medical exam to make sure you were fit to drive? Now apply that to all the drivers on the road. Scary thought isn't it!
Fortunately vehicle safety has improved immensely over the years but the licence test hasn't. The education system needs to improve!"
Road accidents claim more than 1.25 million lives every year!
"World Health Organisation" statistics indicate that road accidents claim more than 1.25 million lives every year and injure 50 million more. They are the number one killer of 15-29 year olds and every day over 500 children die on the world's roads.
Driving Events is Queensland's premier provider of Defensive Driver Training in your own car.
Learn skills relevant to your vehicle and your driving preferences.
Our do's and don't do's
We don't teach your kids skid control!
We teach emergency techniques that may prevent or help reduce the severity of a crash.
We focus theoretical content on prevention rather than the cure!
Courses are conducted in a relaxed fun environment to encourage interaction.
We conduct courses in your own vehicles (the ones you driver every day). No good learning how a modern car behalves under emergency situations if your daily drive is an old ute!
Courses are conducted by industry professionals all with a min of Cert IV in Training & Assessment.
Be Careful what you wish for!
For most parents watching their children reach driving age and obtaining their licence can be a worrying time and the statistics back that up. A parent's main wish is that their kids travel safe on the road and feel that a Defensive Driving course plays a major part in their safety. Well yes is does "PROVIDED" the course does not teach advanced car control skills!
Research shows that courses focusing on (for example, skills training on skid pans), can contribute to over-confidence and higher levels of risk taking by some young drivers, especially males.
This course teaches preventative skills incorporated with a solid theoretical understanding of the dangers associated with high risk behaviour! This course does not teach car control!
Can I participate on a Learner Permit?
Yes, however we recommend that they have completed quite a few hours of practice and can drive competently. Learners will also require a licensed driver be available to accompany them during the practical driving components.
Unfortunately QLD legislation doesn't recognise Defensive driving courses and therefore we cannot officially sign off on any hours in their log book. Other states may differ from Queensland.
Why is Driving Events so cheap?
We sometimes run split groups and larger numbers but on all occasions we maintain a max of a 10:1 pupil / instructors ratio in all practical elements giving students ample time to learn at their own pace. We are trying to make this affordable for every driver.
Can I change the date, venue or participant?
Yes, provided we receive ample notice (See terms and conditions)
I want to purchase this as a gift. Can I buy a gift voucher?
Yes certainly. Click here to purchase online. Vouchers are valid for 12 months from date of purchase.
Is lunch supplied?
No, however tea, coffee, bickies and water is supplied. All venues have a fridge and some have a microwave.
Do I receive a certificate?
Yes, along with course notes and some valuable literature.
Can I bring any vehicle?
Most vehicles can be accommodated from small sedans up to 20 seater buses. If you drive something "unusual" maybe contact us prior to booking.
Defensive Driving Course - Level 1
The aim of the Defensive Driving course is to provide post licence driver training to raise awareness, skill levels and assess attitude and the potential dangers associated with the wrong attitude!
This is achieved through a mixture of theoretical and practical driving sessions conducted at normal road speeds in the participants own vehicles. The course is suitable for young drivers (from L Platers) right up to the more experienced drivers that just need to hone their skills. It can be conducted in any roadworthy vehicle from the smallest sedan right up to 4 x 4 and light commercial vehicles.
Theoretical subjects covered
Defensive driving 'What it means and how it is achieved'
Evaluation of 'the' main part of the car - the driver
Driver attitude
Practical Road Safety Tips
Explanation of safety features of modern cars and how to use them
Tyres and their importance in driving safety
Vision skills
Basic vehicle dynamics and skid control
Practical exercises
Assessment of vehicle condition
Seating & steering
Emergency braking with & without ABS
Emergency lane changes
Reaction times and their effects on stopping distance.
Vehicle handling / steering techniques
Course Times
7 Hour Course - 8.30am sign in for a 9.00am start. Finish 4.00pm
IMPORTANT INFORMATION FOR NORWELL DEFENSIVE TRAINING
Due to venue restrictions, Defensive Driver events at the Norwell Driving Centre are subject to course minimums. Should sufficient numbers not be achieved for your nominated date we will advise you by phone or email prior to the day. In such cases, you will be offered an alternative date or venue.