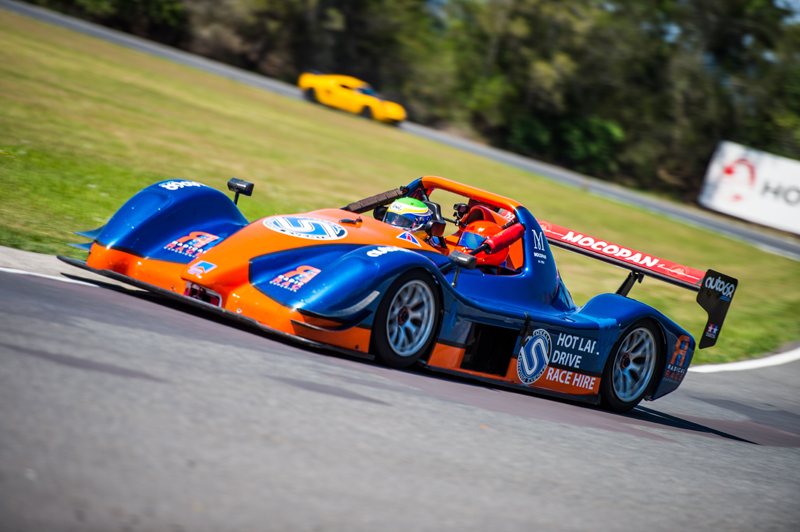 Feel your heart pound as you are strapped into our Radical SR3 race car.
Flick the starter, pull back on the right steering wheel paddle and blast off for an absolutely unforgettable driving experience in one of the fastest production sports racers in the world.
With a professional driver coach alongside guiding you, cornering forces will approach 2.5G and up to 2Gs under brakes.
The intercom link between you and your coach will ensure you come quickly up to speed and you will soon be grinning with glee at the pure driving pleasure and speed of these Le Mans style racers.
Following arrival and registration you will be being kitted up in the appropriate safety equipment including a helmet and race suit then introduced to your personal driving coach (it could even be a current V8 Supercar driver!). A quick overview of the safety features and operation of the car and then you will be strapped tight into the low cockpit. Once moving the clutch becomes redundant as you flick through the 6 speed gearbox. Braking will happen within a blink of the eye and cornering speeds will defy logic. Capable of over 230km/h and 2.5g's in cornering force this is an experience like no other available around Norwell, QLD Raceway the championship Morgan Park race circuit or Hot Laps around historic Lakeside. You drive or we drive or both! This is one driving experience you will never forget! A post produced photographic certificate will provide an outstanding memento of your day.