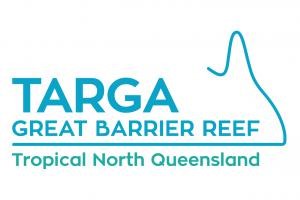 Download the TGBR Flyer here
CLICK HERE TO SECURE YOUR PLACE
$1000 deposit will secure your position.
The Great Barrier Reef Tour - 2 Sep to 7 Sep 2020
During these inexplicable times there is not a lot of good news to project however Targa organisers have announced that Targa Great Barrier Reef will go ahead this year (subject to the easing of the social distancing and travel bans by September). We are pleased to announce planning has commenced for the third running of our tour and what better place to combine the exhilaration of driving some unbelievable roads in a relaxed holiday environment than Cairns. Your tour leader and pace setter this year will be none other than our current Australian Champion - Paul Stokell.
What's required to join in?
All that's needed to join in is a performance road car and two people (driver & co-driver) with a passion for driving and keen sense of adventure. The tour adheres to the sign posted speed limits, although there is still plenty of opportunity to enjoy your car in a very "spirited" manner- the way they were designed.
The Targa Tour follows the same course as competition vehicles, on closed roads using both sides of the road, ensuring you feel every twist and turn of the event. Getting to drive some of the twisty highways around Cairns has proven so popular that Targa GBR is well on the way to becoming a world recognised iconic event and as such will be a sell out.
Other requirements
Minimum CAMS Level 2 Non-Speed Licence
First aid kit
An oil spill kit (1kg of kitty litter will suffice)
2 x Safety triangles
Roll cages, harnesses, special tyres and extensive modifications "are not" required.
Joining Driving Events tour is truly a unique experience. Not only for the fact that you get to be part of one of the largest Tarmac rallies in the world but you also get to rub shoulders with some sporting legends and follow in the wheel tracks of back to back Championship winner and current Targa Tasmania Champion Paul Stokell.
Our group will consist of between 8 – 12 cars with our nominated Tour Leader taking you through each stage. As the tour precedes the start times of the competition cars some early starts can be expected - often before 7.00am. After returning to your accommodation in Cairns relatively early each day you will have the opportunity for service work ahead of relaxing into your evening. We have selected quality accommodation and our own Targa guides to help make this a stress free and guaranteed fun event.
Here's a snippet from our 2019 Targa Great Barrier Reef Tour
The Course
Targa Great Barrier Reef will travel through unique landscapes around Cairns as diverse as lush rainforest, wide open farmland, rugged coastlines and amazing mountain passes. The most picturesque parts the reef meeting the rainforest in Australia are destined to become iconic rally stages in the future. The 2020 course boasts a 25% increase up on 2019 with an additional 45 competitive kilometres included, plus four brand new stages, making it 20 stages in total! The route change will see multiple stages run in the Cassowary Coast region, approximately 100km to the south of the event's base in Cairns.
Itinerary
Day 1 | Wednesday 2nd September (Travel and arrive in Cairns)
Day 2 | Thursday 3rd September Documentation, Scrutiny, Welcome Party (Overnight in Cairns)
Day 3 | Friday 4th September Event Day 1 (Overnight in Cairns)
Day 4 | Saturday 5th September Event Day 2 (Overnight in Cairns)
Day 5 | Sunday 6th September Event Day 3 - Official Finish (Overnight in Cairns)
Day 6 | Monday 7th September (Return home)
Tour Inclusions & Pricing
Inclusions
Event Entry covering participation of each stage of the event for 2 people – Driver and Co-Driver
5 nights 4-star accommodation Optional Double, Twin share or twin room apartments
Dedicated Tour Leader and Driving Events Tour Guide to travel with and assist if required
Competitor briefing
Road books for all stages and touring stages
Rally Safe unit
Competitor lanyards and official 'Invitation to compete'
Complimentary entry ticket to the official Welcome Party for Driver and Co -Driver
Lunch on each full day of the competition for Driver and Co-Driver
Finishers Medallion for Driver and Co-Driver (upon completion of the event)
Exclusive Tour Highlights post event Video package
Commemorative shirt and cap.
Pricing
5 Days - $5795.00 inc GST (Twin Share/Dbl)
5 Days - $6636.00 inc GST (Two bedroom apt)
Transport
We have secured some great rates in fully enclosed race transporters providing a premium option to freight your precious cargo up to Cairns and back. Return trip BNE – Cairns – BNE $3267 inc GST, One Way $2087 inc GST.
---
---
Secure your spot now!
Places are limited. To secure your spot now, complete payment of the $1,000 deposit. Full details, program, costs and options can be found in the flyer.
Reserve your place
CLICK HERE TO SECURE YOUR PLACE
To register your interest or enquire please email Paul or phone 0419 549 122